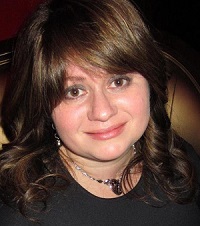 Expertise:

Thyroid Disease

Thyroid Nodules

Thyroid Cancer

Goiter

Hyperthyroidism

Hypothyroidism

Parathyroid Disease

Hyperparathyroidism

Cushing's Syndrome

Type 1 Diabetes

Type 2 Diabetes

Insulin pumps

Continuous Glucose Meters – CGM (Dexcom, Libre, Medtronic)

Cholesterol (Lipid) disorders
Primary Location:

1720 E 14th St Ste M2,

Brooklyn, NY 11229

Phone: 718 368 3333





Education:

State University of New York (SUNY) Health and Science Center in Brooklyn (HSCB)
About:
Vita Oklander is an Endocrine and Family Practice PA, in private practice in Brooklyn, New York.
Vita earned her PA degree from the State University of New York (SUNY) Health and Science Center in Brooklyn (HSCB).
Vita also performs thyroid ultrasounds and assists in fine needle aspiration biopsy (FNA). Vita has coauthored several publications, and is participating in ongoing industry-funded research projects that examine the treatment of patients with type 2 Diabetes Mellitus.
Publications:
Muneyyirci-Delale O1, Winer N, Oklander V, Joulak I, Dalloul N, Nacharaju V, Dham S, von Gizycki H. Vascular compliance in women with polycystic ovary syndrome and healthy women. J Cardiometab Syndr. 2007 Winter;2(1):40-4.